Beauty for Ashes
Women's Ministry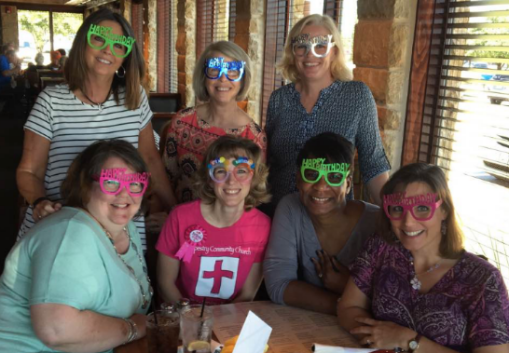 Our Purpose
Beauty for Ashes (BFA) is a committee of godly women who are committed to serving God by serving His people at TCC and reaching into the world with the love of Christ.
Ministries
There are several ministries at TCC that fall under Beauty for Ashes: Bible study/discipleship, baby/wedding shower and birthdays, card ministry, meals, quarterly fellowships and retreat, and care packages
Monthly Bible Study
The ladies of the church meet the 2nd Saturday of each month to fellowship with one another and to study God's word. We are working through a study of Genesis 1-11 by Jen Wilkin called ​God of Creation. It is open to both teen and adult women.
Weekly Accountability Group
All women are welcome to join us for a weekly time of accountability. Each Friday afternoon 2-3 p.m. we gather to share our hopes, struggles, trials, and pray for one another.