L.E.A.D.
Men's and Teen Boys Ministry
LEAD - Leadership, Education, and Development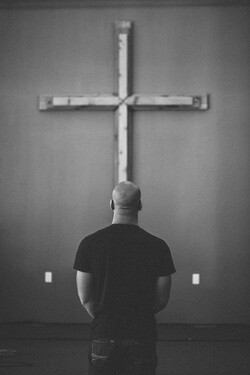 Purpose:
To inspire, train, and equip the men of Tapestry Community Church to be better spiritual leaders in the home and at work—and better husbands and fathers for those married—which in turn will enable them to become better leaders in the local church.
Vision:
To have a body of men at Tapestry Community Church who are sufficiently inspired, trained, and equipped to grow in their sanctification and lead the church—also their wives and children for those married—into a deeper walk with Christ.
Synopsis:
This is a men's Bible study where the men will read books or go through videos teaching series covering essential topics related to biblical manhood, and then will meet once a month to discuss each chapter read. The exception is regarding "Bible Doctrine." Fathers are encouraged to bring their teen sons.
Current Reading Topic:
Spiritual Leadership by J. Oswald Sanders
Moody Publishers, 2017.

"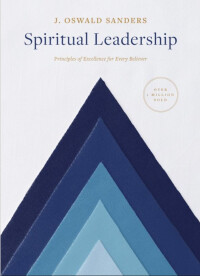 Teen Boys
At Tapestry Community Church our teen boys ministry is encouraging dads to bring their sons to LEAD meetings, to read the material along with their sons, to bring their sons to the men's Saturday Bible fellowship, and to bring their sons to the men's breakfasts. God's word clearly places the responsibility of ministering to and training boys on the shoulders of dads. "Fathers, do not provoke your children to anger, but bring them up in the discipline and instruction of the Lord" (Eph. 6:4). Parents should desire their sons to learn from and model, primarily their fathers, but secondarily older and more spiritually mature men in the church, and not learn from and model their peers. Scripture teaches us that "whoever walks with the wise becomes wise" (Prov. 13:20) and "iron sharpens iron, and one man sharpens another" (Prov. 27:17). Parents, specifically fathers, are the ones primarily responsible for shepherding their children. "And these words that I command you today shall be on your heart. You [parents] shall teach them diligently to your children" (Deut. 6:6-7).
Regarding single moms or mothers married to absent or unbelieving husbands, a plan will be implemented to organize ride-alongs by men in the church to and from various men's ministries. But by and large, we desire to include the teen boys (and even pre-teens, if maturity allows) to participate in as many of the men's ministries as possible to they might glean wisdom from the older men in the church and learn firsthand that being serious about one's faith and spending time in prayer and Bible study is not something "only women do", but is an indelible mark of biblical manhood.
Ultimately, husbands and fathers are the first line of youth ministers to teen boys at Tapestry Community Church. Other men in the church are the second line of youth ministers to teen boys within the church. The role of elders is to equip the men in our church "to do the work of ministry" who are then to turn and equip their sons (Eph 4:11-12).
Regarding youth activities, parents are always encouraged and welcome to come together and organize activities on their own for the teens and youth in our church.
2023 Men's Conference sessions. May 19-20
Session 1: What the gospel is and why it's needed beyond salvation

Session 2: How the gospel should impact your marriage
Session 3: How the gospel can and should transform your family
Session 4: How the gospel should impact vocation