Protecting Your Most Important Asset
A new MP3 sermon from
Tapestry Community Church
is now available on SermonAudio.com with the following details:
Title:
Protecting Your Most Important Asset
Subtitle:
Messiah & Kingdom have Come
Speaker:
Hexon J. Maldonado
Broadcaster:
Tapestry Community Church
Event:
Sunday Service
Date:
12/11/2016
Bible:
Matthew 6:19-24
Length:
33 min.
Overview:
People don-t like to be hurt. We don-t like to be disappointed or let down. And so we go to great lengths to keep people at arms-distance, but in the end we still manage to get hurt. Somehow, no matter how hard we try not to let the things of this world bring us down, we still manage to find our lives in a tailspin from time to time. Why is that- The answer is simple. We are storing our heart in an unprotected location-this world. If you don-t want your heart to be crushed or disappointed or hurt by the things or the people of this world, then don-t store it is this world.
Series Information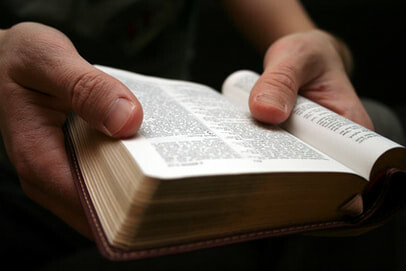 Throughout the year, in our "Current Series", we work our way methodically through a book of the Bible and occasionally take breaks for holidays and special events. This series slowly and carefully looks through the gospel of Matthew for the truth that our Messiah and His Kingdom have come.