L.E.A.D.
The Men's Ministry Training Program
LEAD - Leadership, Education, and Development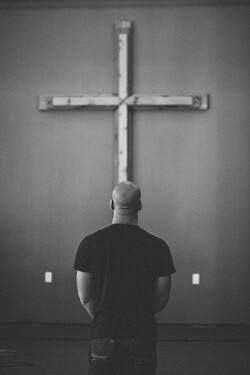 Purpose:
To inspire, train, and equip the men of Tapestry Community Church to be better spiritual leaders in the home and at work—and better husbands and fathers for those married—which in turn will enable them to become better leaders in the local church.
Vision:
To have a body of men at Tapestry Community Church who are sufficiently inspired, trained, and equipped to grow in their sanctification and lead the church—also their wives and children for those married—into a deeper walk with Christ.
Synopsis:
This is a three (3) year program wherein--over the course of three years--the men will read four books covering four essential topics, and then will meet once a month for a lecture style lesson covering the previous month's reading. The program repeats every three years.
Reading Topics:
Bible Doctrine. We use Essential Teachings of the Christian Faith (abridged from Systematic Theology) by Wayne Grudem, ed. Jeff Purswell. ZONDERVAN publishing, 1999. ISBN: 0310222338 (6 months)

Spiritual Growth. Book TBD (approximately 10 months)
Bible Interpretation. Book TBD (approximately 8 months)
Leadership. Book TBD (approximately 10 months)
Completion:
Men who complete all assigned reading and do not miss more than two (2) meetings per any rolling 12 month period will be given a certificate of completion.