Raymond Duggan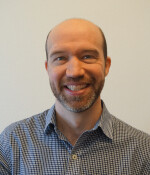 Raymond Duggan grew up in Abilene and did his undergraduate work in Biology at Abilene Christian University where he met his wife. Following that time, he went to TCOM in Ft. Worth to earn his medical degree in 2002. After marrying his wife, Amanda, they moved to Temple, Texas for residency and a chief resident year in Internal Medicine at Scott & White Memorial Hospital. Subsequently, he completed his Gastroenterology fellowship in 2009. Since then he has been a board-certified Gastroenterologist at Baylor Scott & White Memorial Hospital. The Lord blessed him with a daughter in 2005, Bethany, and a daughter in 2008, Landry. He resides in Belton, Texas with his wonderful and supportive family.
PERSONAL TESTIMONY
I grew up going to church just outside of Abilene, Texas. My two faithful parents encouraged me and directed me to church each time the doors were open. At the age of 12, I placed faith in Christ and was baptized.
Following that time my walk with the Lord could be described as "lukewarm" at best throughout my high school and college years. My sin did not sting as it should have and my repentance was not always genuine. The sinful habits and patterns in my life did not trouble me or strike me as inconsistent with a life "buried with Christ in baptism".
The Lord graciously brought my wife, Amanda, into my life during college. God used her to strengthen and enrich my spiritual life as we sought to serve the Lord together. We faithfully attended church and engaged in ministry when we moved to Belton. Despite all of these efforts on our parts, we noticed that our faith seemed to be lackluster; it seemed our primary drive to go to church was for socialization. We sought to have friends and live life as families together, but our Christian lives were just an afterthought or a loose connection point.
When the Lord took us to Georgetown, Texas, for a season, we both were seeking something, but were not sure what. A few years prior to this, after my dad had died, I had been angry with the Lord and was not walking faithfully. God graciously took us to Terranova Church in Georgetown, Texas in 2013. We were blown away by the expository preaching, which we had never heard in all of our lives. We guffawed at one another, "You mean people actually preach through the Bible just as it is written without skipping verses?" During this time God opened our eyes to the Doctrines of Grace, which R. C. Sproul has described as a sensation of "being saved all over again" and we both wholeheartedly agree. Now, God has made it clear that He commands and deserves all of my devotion. As I much more clearly see my totally depraved nature in my daily sin, God's grace and mercy have never been richer as I daily repent and strive to "do all to the glory of God".
All of a sudden, God's Word and presence became so real and rekindled the flame in my heart. I (we) have not turned back since that time. I continue to face daily struggles during this glorious process of sanctification that the Lord continues to bring me through. Since that time of immense growth in my faith, I have taught Bible classes, led life groups, and completed the certification process for Biblical Counseling through the Association of Christian Biblical Counselors (ACBC). God has given me a desire to share with others the amazing and sufficient power of his Word for "all of life and Godliness". We have been blessed to be a part of Tapestry Community Church and seek to love and serve alongside our wonderful brothers and sisters in Christ.