Hexon J. Maldonado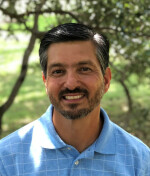 Hexon J. Maldonado holds a Master of Divinity degree in Biblical and Theological Studies from Southern Baptist Theological Seminary (2004) and a BA in Religion from the University of Mary Hardin-Baylor (2001). He has ministered in Kentucky, South Dakota, and Ontario, Canada. He and his wife, Terri, and their four children reside in central Texas.
(254) 433-8780
Office Hours
Mon-Thur 8:00 am-5:00 pm
PERSONAL TESTIMONY
I was raised by a single mother in a Roman Catholic home in the rough neighborhood of East Los Angeles where I started engaging in illegal activity by age nine. When I was 11 years old, my older brother shared the gospel with me and led me to Christ. I walked with Christ for two years, attending Wednesday and Friday night Bible studies, attending church services twice on Sunday, and even getting involved in youth group.

The summer before my 8th grade year I wandered away from the faith and made a serious mess of my life. By age 18, I had dropped out of school, lived in several different homes, and was on the road to "nowhere" fast. At this point the Lord began speaking to my heart and convicting me of my prodigal living. It didn't take long before I realized it is impossible to "kick against the pricks" (Acts 26:14). I recommitted my life to Christ, finished high school, married my high school sweetheart (my current bride), and joined the U.S. Army.

I spent the next four years in the Army, finally ending up at Fort Hood, Texas. It was there, while serving in my church as youth minister, deacon, and adult Sunday school teacher, I felt God's call to pastoral ministry. The Lord instilled in me a yearning desire to help others fully know God in all his glory. Consequently, after being Honorably Discharged from the Army, I earned my Associate degree in General Studies from Central Texas College in Killeen, Texas, and then my BA in Religion, with a History minor, from the University of Mary Hardin-Baylor in Belton.

From there it was off to seminary in Toronto, Canada, at Toronto Baptist Seminary. After spending a year studying and ministering as a youth minister in wonderful Toronto, I transferred to Southern Baptist Theological Seminary in Louisville, Kentucky, in order to have the opportunity to study under men like Dr. R. Albert Mohler, Dr. Peter Gentry, and Dr. Thom Schreiner. After two years of study, and two years of ministering as the Adult Singles Minister at my church, I graduated with a Master of Divinity degree in Biblical and Theological Studies.

Upon graduating from seminary, I spent a year in Texas ministering as an Evangelism Outreach Coordinator in a small church before accepting my first pastorate at a Southern Baptist church in South Dakota. It was there that I was ordained a minister. After six years in South Dakota, the Lord brought us back to the state we love most—TEXAS.

After ministering in central Texas for a short time as a small group Bible study leader in a small church, the Lord opened an opportunity for me to help launch a church plant in Belton. Hence, Tapestry Community Church was born! We have been greatly blessed to be a part of this body of believers and are excited to see what God has in store!